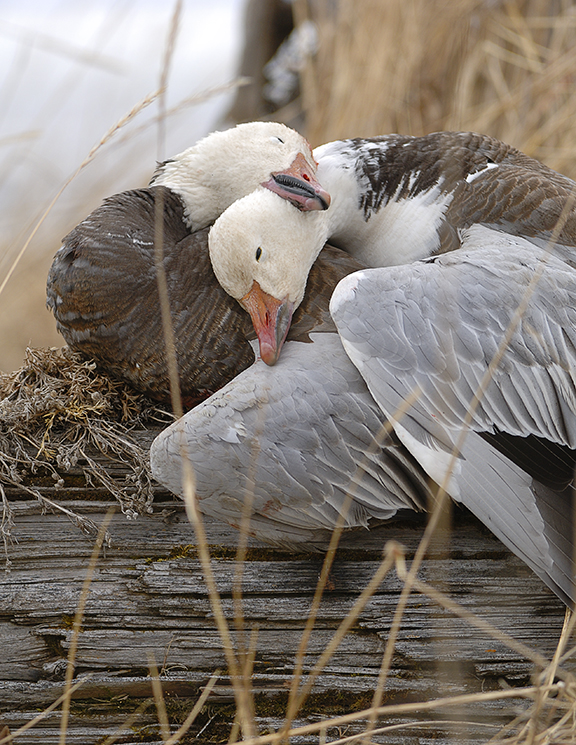 2017

 
Spring Goose
Nanuk Lodge  •  May 9 – 14                             5 days  – $5,600
Dymond Lodge • May 14 – 19                          5 days – $5,100
Fall Goose
Nanuk Lodge  •  September 5 – 10                 5 days  – $5,100
Dymond Lodge  •  September 5 – 10              5 days  – $4,600
All rates are quoted per person based on double occupancy.
Call our office and speak to someone from our sales team to determine availability in your preferred dates. 1-888-WEBBERS or info@webberslodges.com
Included:
Round-trip transportation from Churchill to Dymond Lake Lodge OR Nanuk Goose Hunting Lodge
Delicious home cooked meals
Comfortable accommodations in our lodges
Indoor washrooms with showers
Friendly owner, operator service
Processing, packaging & cooling/freezing of birds
Not Included:
Taxes
Gratuities
Tags and Licenses
Pre/post trip accommodations
Shotgun Shells – with our current goose populations and generous limits, hunters will be unable to travel with enough shotgun shells for their hunt. With that in mind, we will have shotgun shells on hand for purchase. We recommend hunters pre-order their shells to ensure uninterrupted hunting! Hunters should be prepared to go through 2 cases of shells!
Payment Terms

A $3,000 per person deposit is due at the time of making your reservation. A reservation is not considered firm until the deposit is received by Webber's Lodges. We accept payment by check or credit card for initial deposits.
Final payment is due 90 days prior to your departure and can be paid by check, wire transfer or credit card (Visa/Master Card) with a 3% fee.
Full payment must accompany any reservation made less than 90 days prior to trip start date.
Once final payment has been received you will receive an information package regarding your trip details.
Send your deposit to:
Webber's Lodges
P.O. Box 10
Ile des Chenes, Manitoba, Canada
R0A 0T0
Cancellation Policy:
Deposits and payments are NON-REFUNDABLE and NON-TRANSFERABLE to subsequent years. If space and availability permits we would be happy to credit your deposit and payments towards another trip within the same year.
Lodge Purchases
All purchases made in camp are in U.S. funds or equivalent. All transactions must be traveler's checks, cash, Visa or Master Card.
Notes:
We strongly suggest the purchase of travel insurance.  In addition to helping with trip cancellation, insurance can protect against additional costs incurred due to travel delays or interruptions which is a reality of trips to remote locations such as our lodges.
There is a satellite phone for emergency use at our camps. A charge of $10 to connect and a $3/minute charge will be applied.
Our Responsibility Statement

Rates include your airfare via chartered airlines to and from the Lodge on specific scheduled dates. These days are prearranged by us with chartered services. Any individual whose connections do not meet with the charter at the scheduled time will be financially responsible for the cost of the additional chartered aircraft to reach the Lodge. Any individual who chooses to voluntarily arrive or depart camp on dates other than prearranged travel dates, will be responsible for any additional fees for charter incurred. Each individual is financially responsible for reserved dates of the hunt.
Webber's Lodges, its owners, employees, and anyone acting as their agent, assume no responsibility or liability for external forces that affect the harvesting of wildlife in their natural environment.
The primary purpose of Webber's Lodges is to provide an opportunity for hunters to harvest waterfowl. As such, guests are travelling to Arctic regions of Manitoba to harvest specific game birds.
It is important that Webber's Lodges ensure the safety of our hunters.  Hunters are led by expert and informative guides, following an itinerary that is flexible to accommodate daily wildlife activity and weather.
Advertising and expectations are based on typical wildlife activity as previously experienced, and is not a guarantee as to the volume of a species or the variety of waterfowl available on your hunt.  Despite the best efforts of owners, guides and staff, there is a chance that the desired wildlife may not be present.
Weather, population variations, migratory patterns and other wildlife are common factors impacting the behaviour, activity and presence of game, and cannot be controlled by Webber's Lodges or anyone acting as their agent.  Despite the best efforts of Webber's Lodges, their guides and staff, there is a chance that the desired wildlife may not be present.
At times motorized vehicles such as boats  are utilized to provide better access to wildlife rich environments. While Webber's Lodges makes every effort to maintain the operation and safety of these modes of transportation, risks associated with their use are borne by the guest.
Webber's Lodges, its owners and employees, assume no responsibility or liability for any political, meteorological, climatic, or other event, or for the services of transportation companies, contractors, or other principals for which we act as agents.  Webber's Lodges assumes no responsibility for travel delays due to weather, strikes or transportation companies for which Webber's Lodges acts as an agent.
Due to the nature of the destination and weather, it is not uncommon to encounter flight delays and/or changes to itinerary in the event of which all additional expenses will be borne by the guest.
No refunds will be made for unused portions of the hunt due to conditions beyond Webber's Lodges's control.
The guest also assumes all risks associated with  travel involving potentially hazardous situations in a remote region of Canada.  By placing a deposit for one of our trips, the traveler is indicating that they have read and understood this and fully acknowledges what is being purchased.