Guests will be allowed a TOTAL of 50lbs baggage which can include: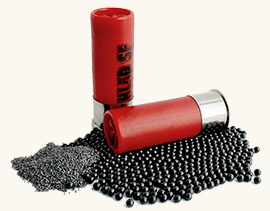 up to 2 duffle bags (24″x12″x12″ each) or 1 larger duffle under 50lbs
1 day pack
1 gun in a soft case or sock
Gun Cases: Commercial airlines require you to use a hard-sided case. However, on the charter flight from your point of departure to the lodge a sock/soft case is required for your weapon of choice.
Notes:
Please refrain from bringing hard suitcases. Your luggage is flying to a remote location and available baggage weight is limited to a maximum of 50lbs per person.
You must wear full hunting gear for the charter flights to and from the camp from your point of departure.
We do have facilities to store any excess luggage you may have at your point of departure. For example, extra travel clothes and your hard gun case.
Ammunition: As you will be limited on the number of shells you will be able to bring into camp due to weight and border restrictions we do offer a pre-order service for shot gun shells. Please notify us at least 60 days prior to your arrival in camp with a shell order (we recommend 2 cases per person) and we will have it at camp for your arrival. If you choose to order your ammo through us you will be invoiced before your departure and full payment will be required before your hunt.
Field Tip:  Always dress and pack in layers!
Clothing
Camo, water proof outer shell jacket
Camo, water proof pants
Camo, medium heavy fleece or wool insulated jacket
Medium fleece or wool sweater/sweatshirt
2 Pairs of pants (1 insulated pair)
3 shirts (long sleeve/short sleeve)
5 pairs of socks (wool/insulated)
1 pair insulated underwear
6 pairs of underwear
Footwear
1 pair of insulated knee high rubber boots
1 pair Gortex or waterproof hiking boots (back up)
1 pair of slippers for lodge wear
Gear
2 pairs of gloves (1 waterproof/ 1 insulated)
1 winter hat, 1camo beaked hat
1 medium day pack (great for carrying extra gear)
Polarized shooting glasses
1 game carrier
Digital camera (extra batteries if needed)
Waterbottle
Personal Items
Toiletries, soap, toothbrush, toothpaste, shaving cream, razor, personal health medicines, sunscreen, bug spray