by Russ Mehling, General Manager, Webber's Lodges
The impossible packing job made possible
Without a doubt, the most common 'non-hunting' question we get asked is, "How can I possibly pack for a remote caribou hunt with the weight and size restrictions you have?"
The following is a photo tutorial showing it is possible to stay within our 50 pound luggage allowance, even with room/weight to spare. Hopefully you'll find some useful tips in the images/descriptions below.
Here is what your packed items should resemble when complete. A day pack, soft weapon case, (we have shown both a bow and rifle just for display purposes), and a soft duffle bag.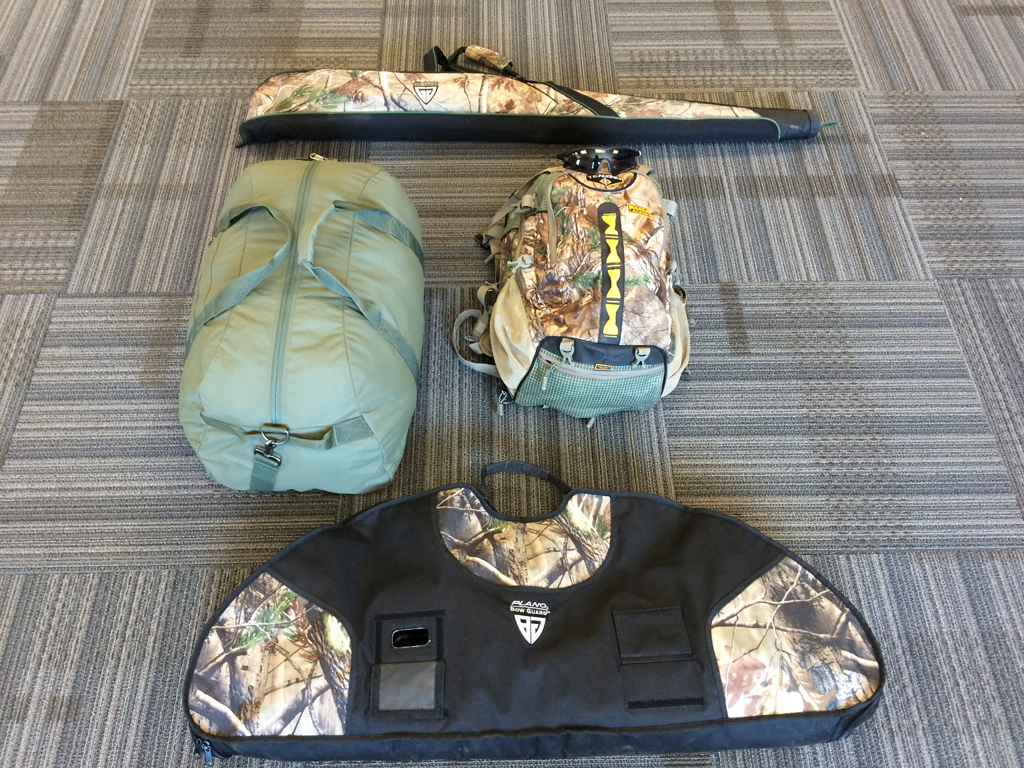 Here are four photos showing the weights of the items. As you can see, the total weight using a rifle is 42 pounds, while the total weight using the bow is 40 pounds. Well within the allowable 50 pound maximum.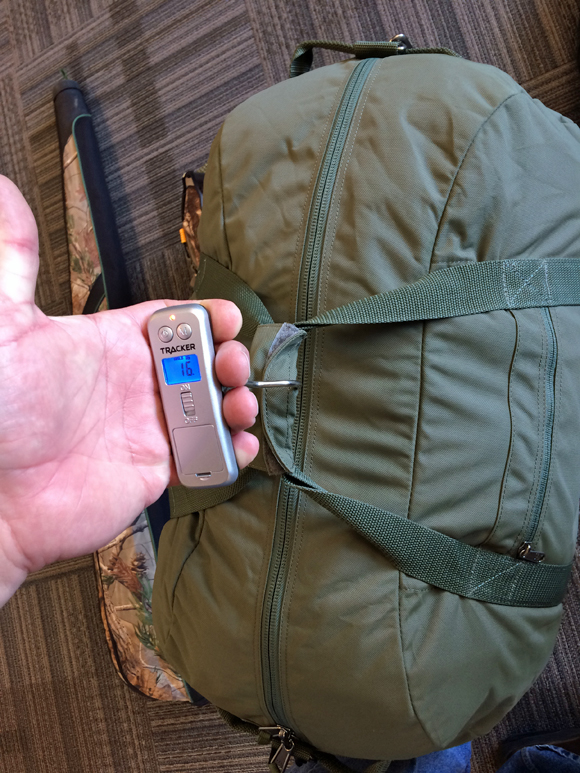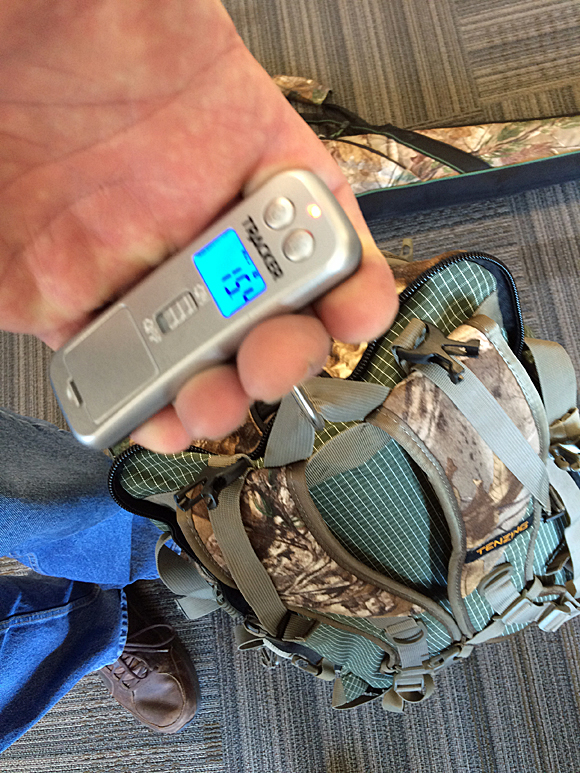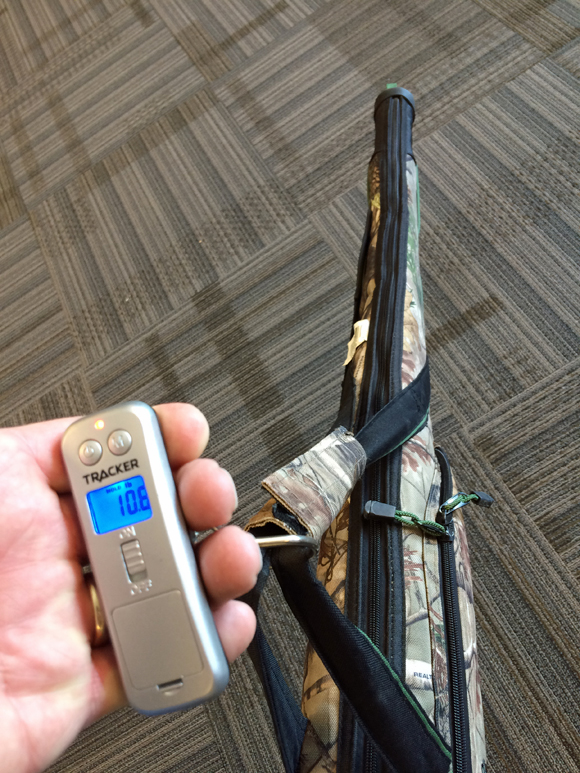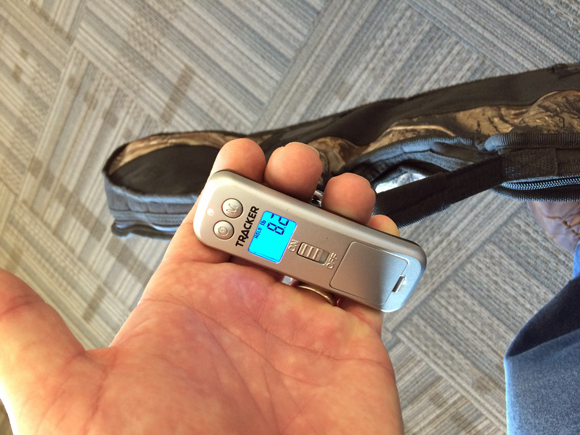 The following images will show how we did it.
Here is everything on our recommended packing list for our caribou hunts, plus a few extras.  I always pack an ultra light set of rain gear, and an extra pair of 'camp' pants. I also allowed for an optional pair of hiking boots.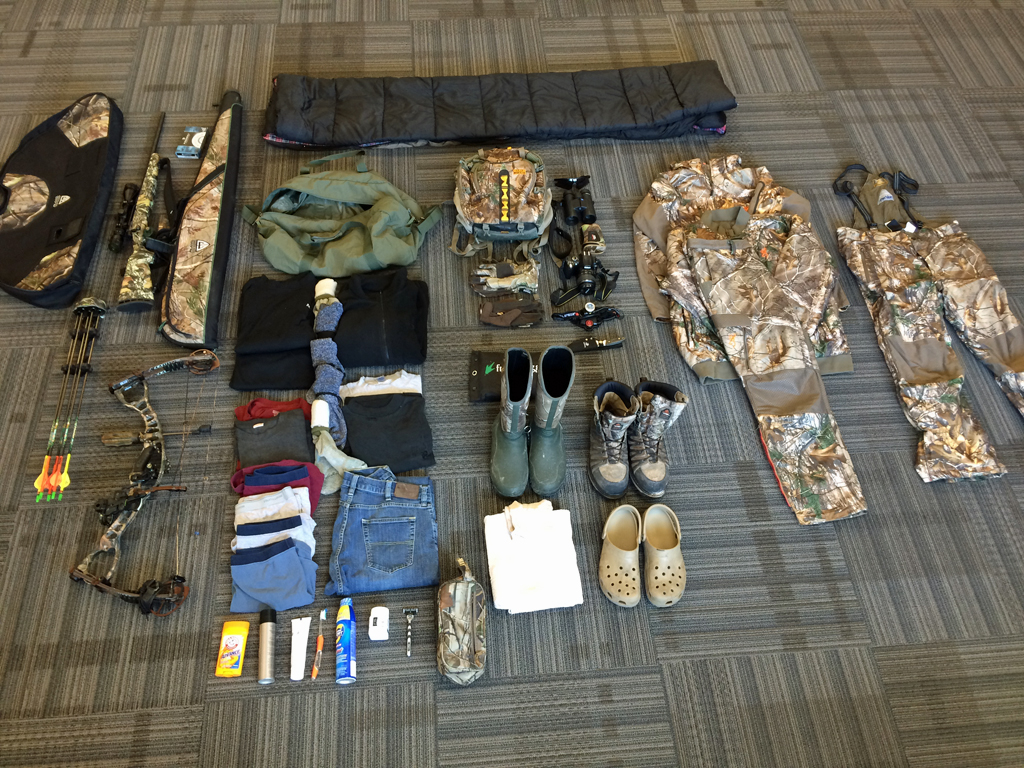 In the photo below, we removed the clothing you will wear on your flight into camp: a set of camo, insulated rubber boots, and a jacket.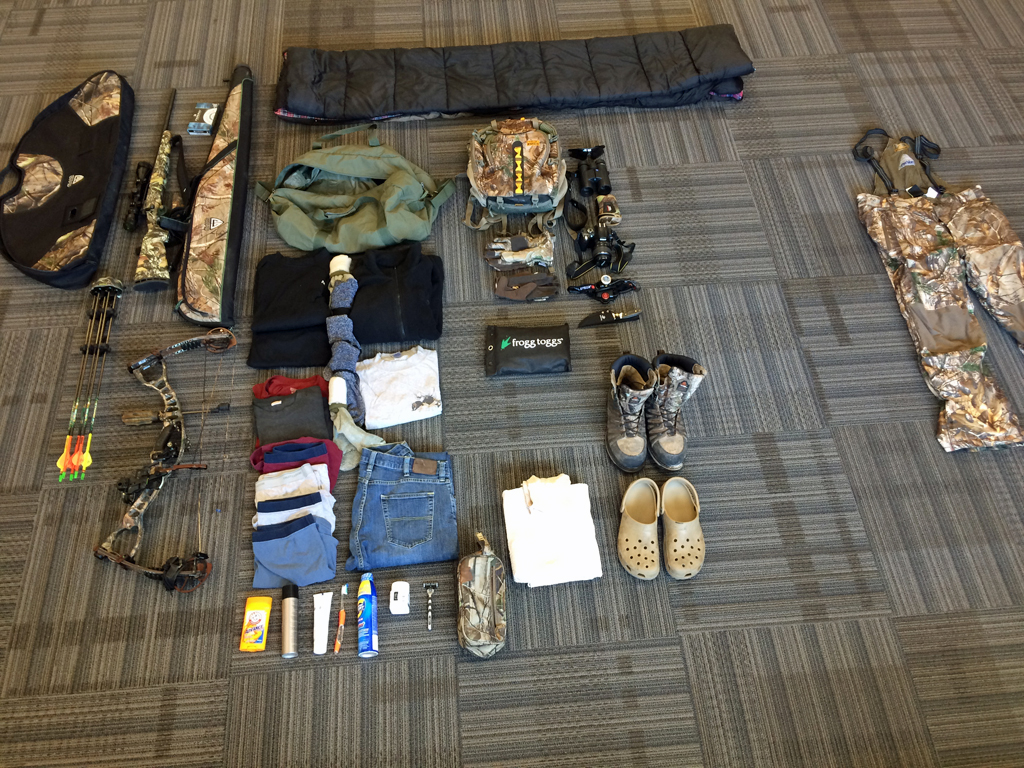 This image below shows the gun/gun case (with ammo) and bow/bow case (with arrows) removed.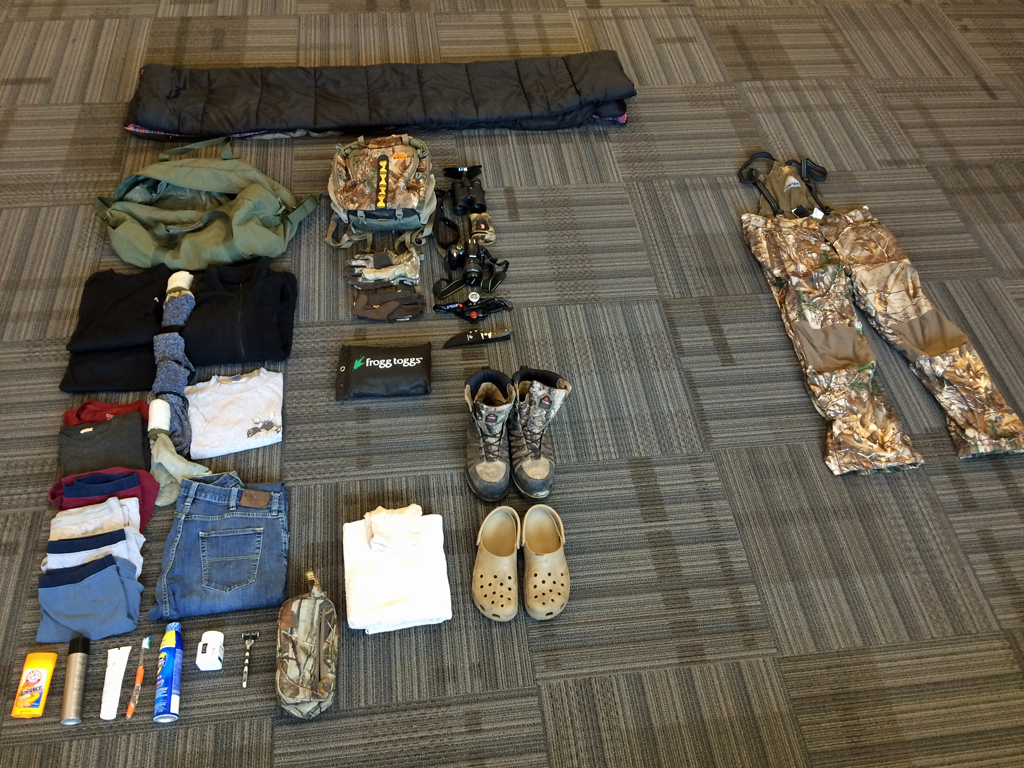 Big changes in the next photo!  We took our clothing and medium weight sleeping bag (remember, all camps are heated) and placed them in a regulation sized duffle bag. We will have several of these very same bags available in Thompson when you arrive in case you need to re-pack your gear to meet our requirements.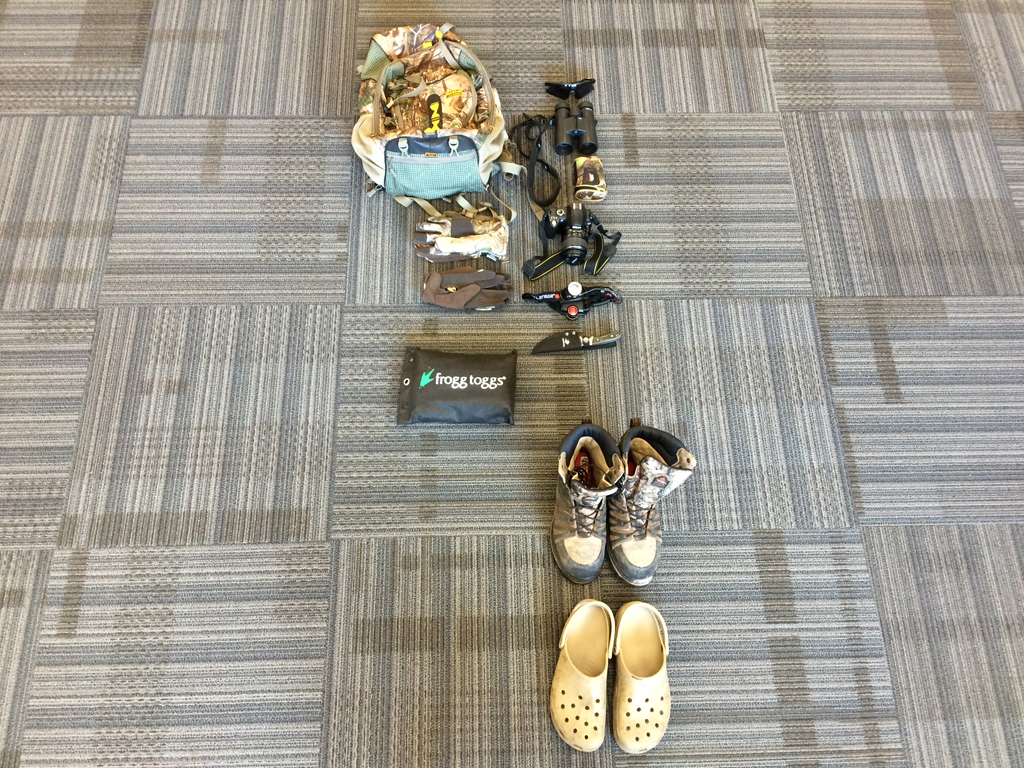 Remember, space is at a premium. Here we have packed our boots with smaller items such as range finder, binoculars, headlamp, and knife. The items in the photo below, plus my camp footwear will all fit into my day pack.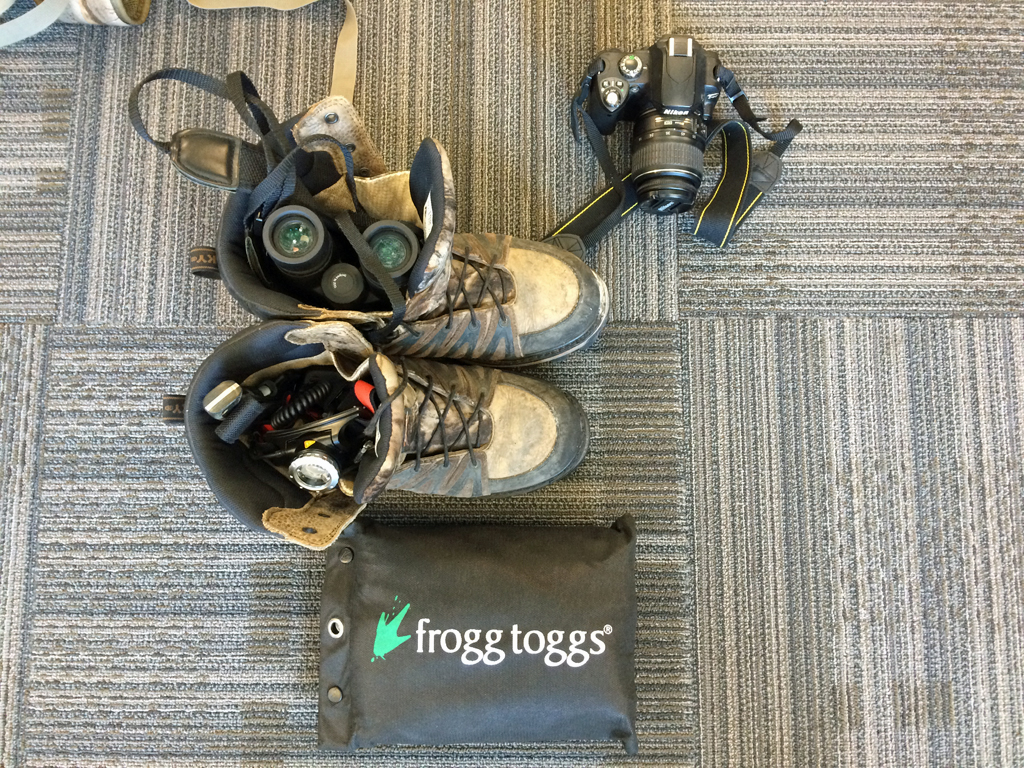 So, there we have it! Our bags are packed and ready to safely fly into Caribou Camp. As noted earlier, we are well below our 50 pounds, and there is still the option of paired hunters sharing items such as range finders, binoculars, even rifles. That leaves lots of weight for extras such as video cameras or other special personal items.
Happy packing!