"The fish were so aggressive. And these were five to six pound trout. They would attack your fish. They would attack each other. They were that hungry." — Brian Irwin, New England Field Editor for Fly Fisherman Magazine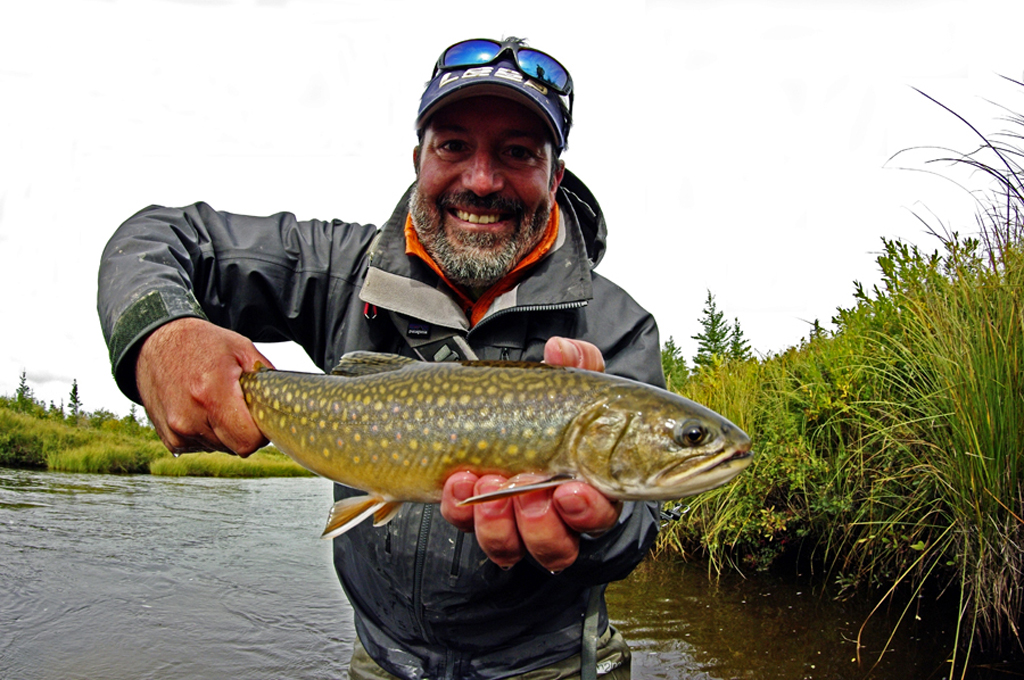 Fly fishing for wild brook trout, with polar bears! This is an elite walk and wade fly fishing trip you won't find anywhere else in the world.
You'll be fishing for native and sea run brook trout that have never before seen a fly or lure, in places on rivers and streams that have never seen a human. All while staying in a luxury lodge. This catch-and-release fishing adventure is limited to only 12 fly fisherman per year.
Brian Irwin, the New England Field Editor for Fly Fisherman Magazine tested the waters for us last fall on a Travel Manitoba and Fly Fisherman Magazine-sponsored product development trip with Webber's Lodges and what he found was nothing short of sensational. See Fly fisherman finds gold in Hudson Bay brook trout and polar bears for more on Brian's trip.
We have located virgin waters on an area of the Hudson Bay coast that hold an incredible population of wild brook trout that have never been fished before. The brook trout population is both native and sea run and you'll be one of the first adventurous fishermen to cast a fly to these hungry fish!
This is one of the wildest places in the world, untouched and untamed. We will travel from the lodge by ATV up the streams and rivers to locate pockets of voracious brook trout in epic settings, and don't be surprised if you see polar bears on your travels. This is their wilderness.
On this exclusive fly-in only trip you'll be staying in a double occupancy room at Nanuk Polar Bear Lodge, well known for its comfortable accommodations and world-class cuisine. This will allow you to relax after a day of fighting the large numbers of brook trout swimming in the local streams and rivers.
And of course, you'll want to keep your eyes open for the great white bears! This is polar bear country. Short walking tours will be arranged to show you the true top of the food chain in this area. You will be one of a select few to see these animals in their native habitat. There are also wolves, moose, black bears and the occasional grizzly bear in the area. And let's not forget about the spectacular northern lights!
To capitalize on the best timing for both brook trout and polar bears, this adventure is extremely limited. We will only be offering 12 spots on this once-in-a-lifetime trip per season.
2018 Dates: September 5-10 (Only 12 guests per season)
4 x 1 $7,495 plus tax and licenses
2 x 1 $7,995 plus tax and licenses
Note: This is a new trip that will fill up fast. For more information please email Webber's Lodges General Manager Russ Mehling or call Toll Free 1.888.WEBBERS (1.888.932.2377).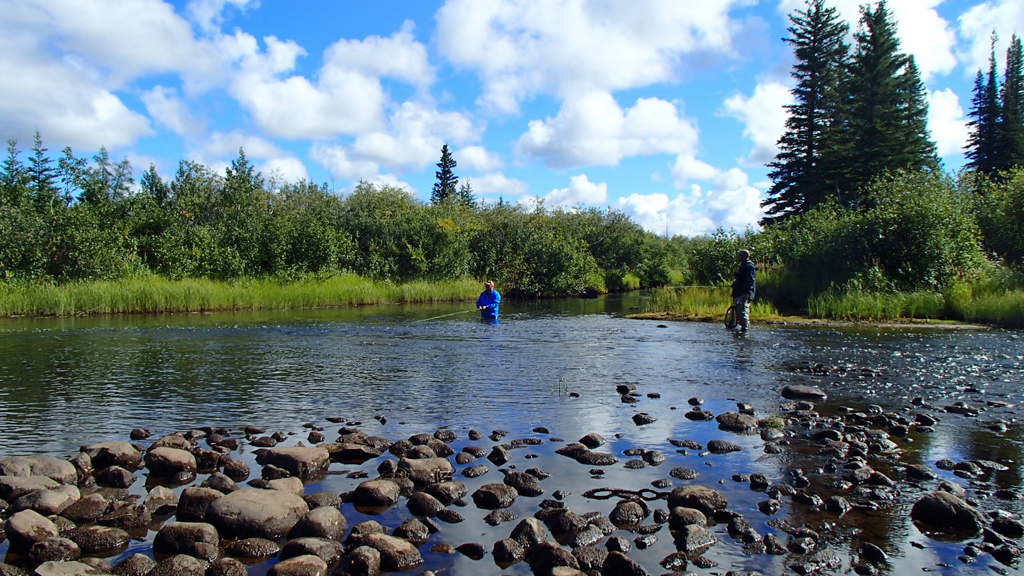 The first humans ever to fish here.
Included:
Round-trip transportation from Winnipeg, Manitoba to lodge
Luxury accommodations
Delicious meals
Travel from lodge to fishing locations
Polar bear and wildlife viewing
Professional guides
Satellite phone and internet
Not Included:
Taxes
Gratuities
Fishing license
Meals and accommodations prior to and after your trip