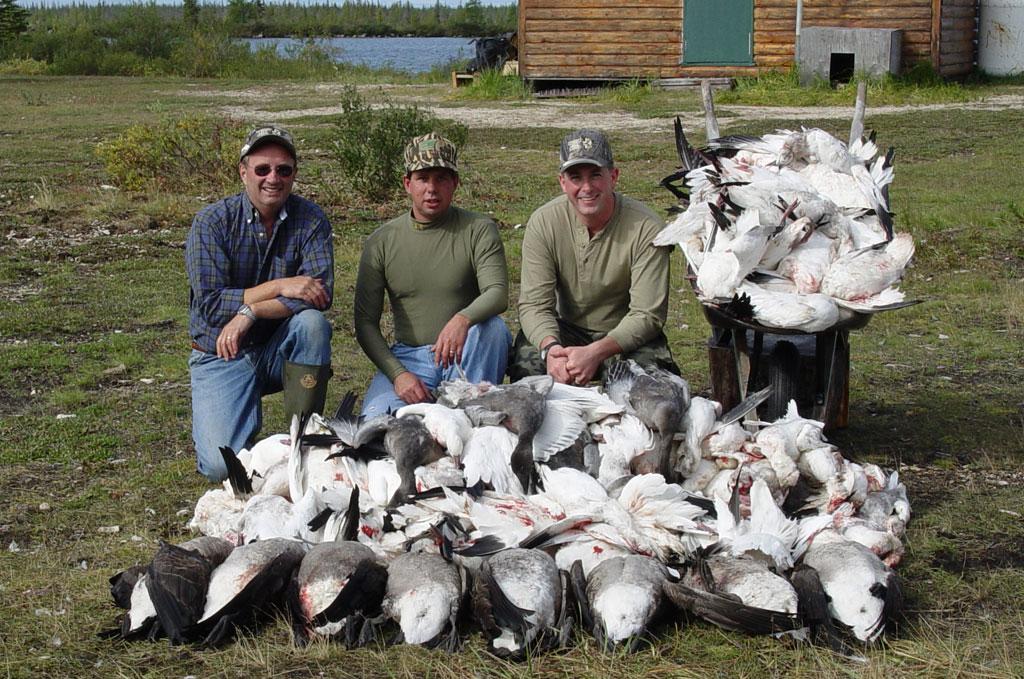 As of January 1, 2012, ALL hunters are required to have a valid Hunter Education Certificate in their possession when hunting in Manitoba. Photographic or electronic images are NOT considered acceptable.
Waterfowl hunters are required to use steel shot only.
You are allowed to bring 5 kg (4 boxes) of shotgun shells into Canada. Please see the equipment and clothing checklist for specifics on ordering shells.
Hunting licenses will be provided for you at your arrival to camp.
One Provincial Game Bird License, and one Federal Migratory Bird Permit are required per waterfowl hunter.
Current regulations allow for an unlimited possession limit on White Geese (Snows, Blues and Ross') and a possession limit of 24 Canada Geese.
A copy of the Manitoba Hunting Regulations will be supplied to you with your license.  Please review carefully.
An electronic copy of the Manitoba Hunting Guide is available here.