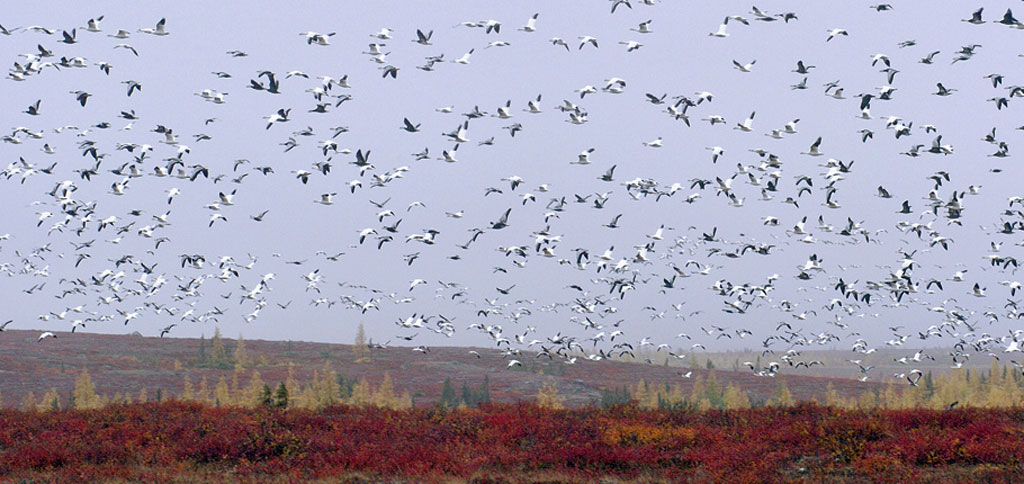 Entering Canada
A passport is required for those flying into Canada.
For US citizens driving into Canada, a birth certificate, certificate of citizenship or naturalization, along with photo identification will suffice.
Please visit the Travel Canada website for more info on entering Canada.
Upon booking, you will be supplied with the necessary forms for bringing your firearm into Canada
Travel
All major airlines connect to Winnipeg James Armstrong Richardson International Airport.
Our Waterfowl Hunting Adventures depart from Churchill, Manitoba
Guests have two options for travel from Winnipeg to Churchill:

Fly with Calm Air (our office can arrange this travel for you)
Drive to Thompson (approximately 8 hours North of Winnipeg) and take the train or plane to Churchill.

We recommend hunters wanting to take large portions of meat home drive to Thompson if possible. This will help avoid costly baggage charges and restrictions.
Details — Waterfowl Packages
Day BEFORE your adventure:
You need to arrive in Churchill one day prior to departure.
We recommend The Grand Winnipeg Airport Hotel and can make these arrangements for you.
Upon arrival in Churchill, you will be met by a Webber's Lodges expeditor and brought to your hotel for the evening.
The day your adventure BEGINS:
Our expeditor will pick you up at your hotel for your departure into camp.
The LAST day of your adventure:
You will return to Churchill on the final day of your trip.  You will be met by our expeditor and assisted with making your connection to Winnipeg or Thompson.
Webber's Lodges, which makes every effort to serve guests, assumes no responsibility or liability for any political, meteorological, climatic, or other event or for the services of transportation companies, contractors, or other principals for which Webber's Lodges acts as an agent.  Webber's Lodges assumes no responsibility for travel delays due to weather, strikes, or transportation companies for which Webber's Lodges acts as an agent.