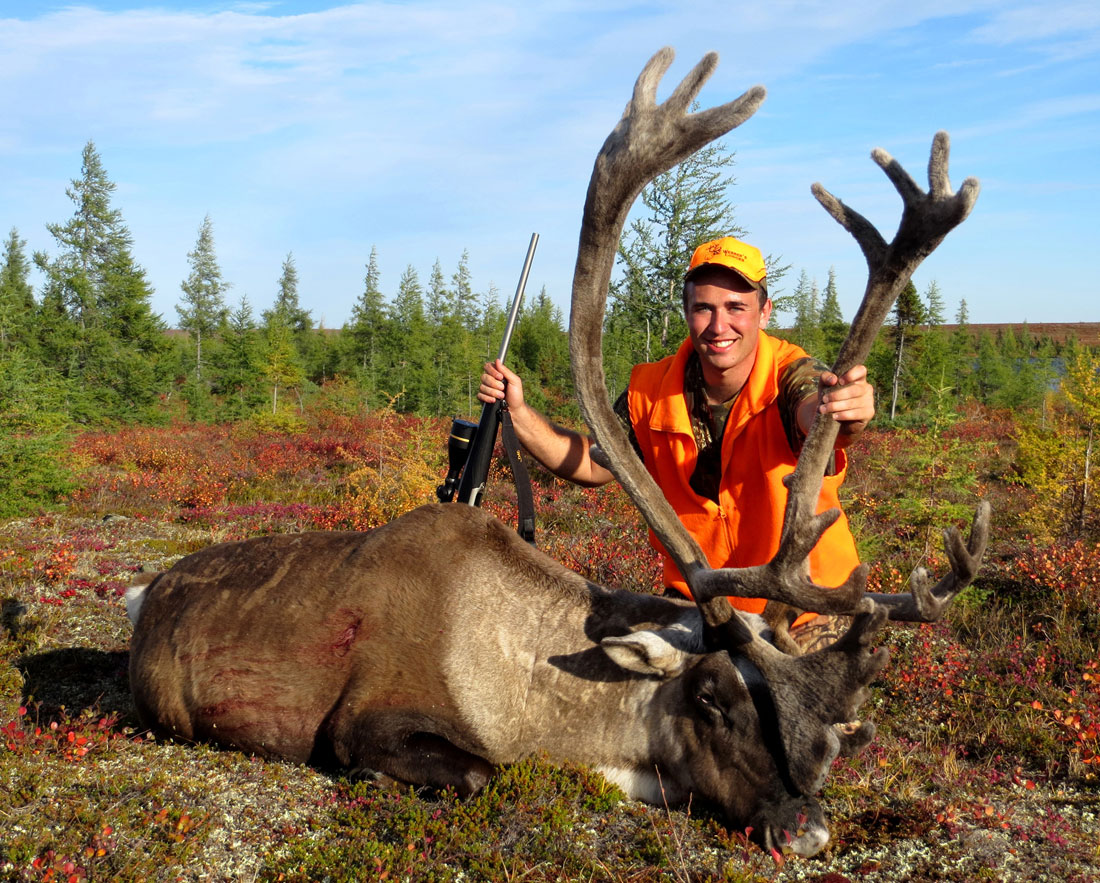 2018 Dates and Rates
August 27 – September 2
September 2-8
September 8-14
September 14-20
September 20-26
Hunts are limited to no more than 40 hunters per season.
ALL PRICES IN USD OR EQUIVALENT
2018 Rates
Price: $10,495 plus licenses and taxes. Up to two caribou tags per hunter.
What's Included
5 full days of hunting, in on Day 1, out on Day 7
2 x 1 guided, professional guides
Hunting in Manitoba
Comfortable cabin accommodations with indoor plumbing
Up to 2 bull limit
Charter fees from Thompson to camp
Field prep of trophy
Transport of trophy from camp to Thompson

2 capes, 1 split rack and 1 unsplit rack
Not Included
Items as listed above
Travel from your home to Thompson
Meals and accommodations prior to and after your hunt
Shipping of trophies from Thompson
Taxidermy
Once an animal is wounded, every effort will be made to recover that animal. Regardless of the outcome, the tag will be considered filled for that animal.
Payment Terms
Deposits of $3,000 per hunter are required. Booking will not be considered complete until the deposit is received. Deposits may be made by check, credit card (Visa or MasterCard) or wire transfer.
Final payment is due 90 days prior to departure and can be paid by check, wire transfer or credit card (Visa or MasterCard) with a 3% fee.
Full payment must accompany any reservation made less than 90 days prior to departure.
Once final payment has been received, you will receive an information package regarding your trip details.
Send Deposits To:
Webber's Lodges
PO Box 10
Ile des Chenes, MB R0A 0T0
Canada