"We had a great experience. I would definitely recommend this hunt to others."
— John O'Dell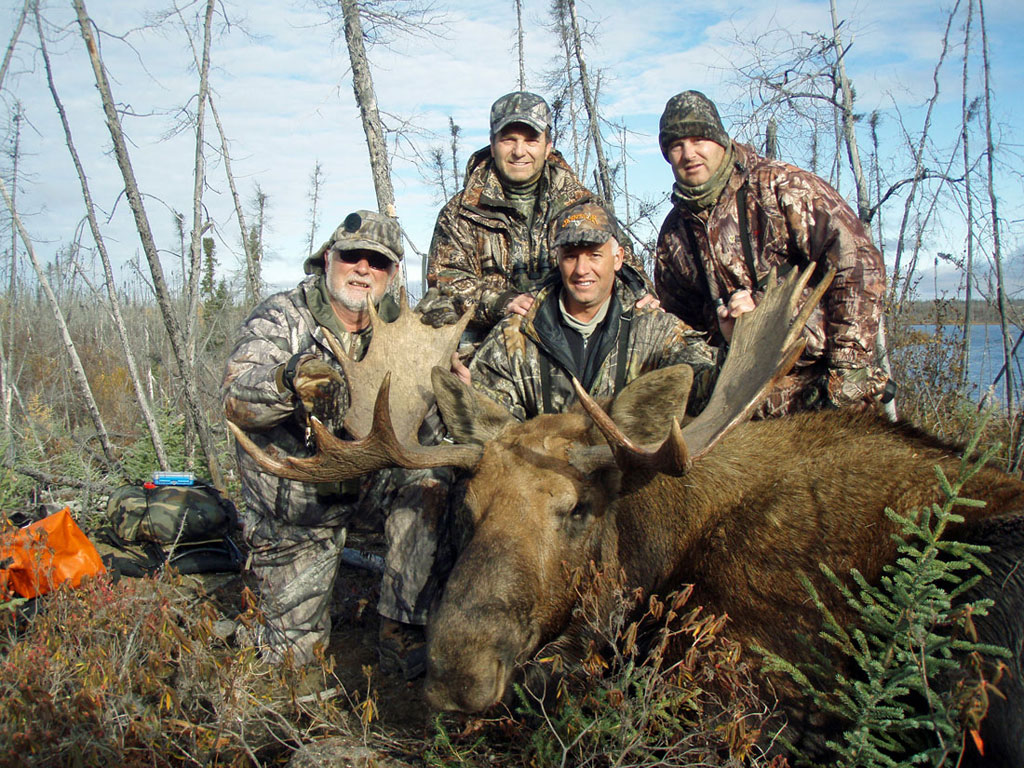 Only 18 hunters per season will be able to take advantage of our wilderness moose hunts. Our outpost camps are scattered throughout excellent moose country in remote, Northern Manitoba. Our camps can only be accessed by float plane, and you and your guide will be the only ones on that lake for the entire hunt.
We have scheduled these moose hunts to coincide with the peak of the rut. Days will consist of spending early mornings and evenings at traditional moose areas, imitating lovesick cows or their aggressive male suitors.
Prepare yourself for the moment a 1,000 pound, seven-foot bull, with antlers spreading nearly 50 inches, comes bulldozing through the brush, looking for a fight!
Once your moose is down, you will be able to continue hunting for black bear and wolf, or fish the pristine lake for fish that see less than a couple of lures per year!
Our guides are all experienced outdoorsman, with a deep love and respect for the hunt, and the highest regard for your comfort and safety. You will be in good hands on this adventure.
This remote wilderness experience, with the scenery, wildlife, and people, will have you planning a return trip. Moose fever is incredibly addictive!