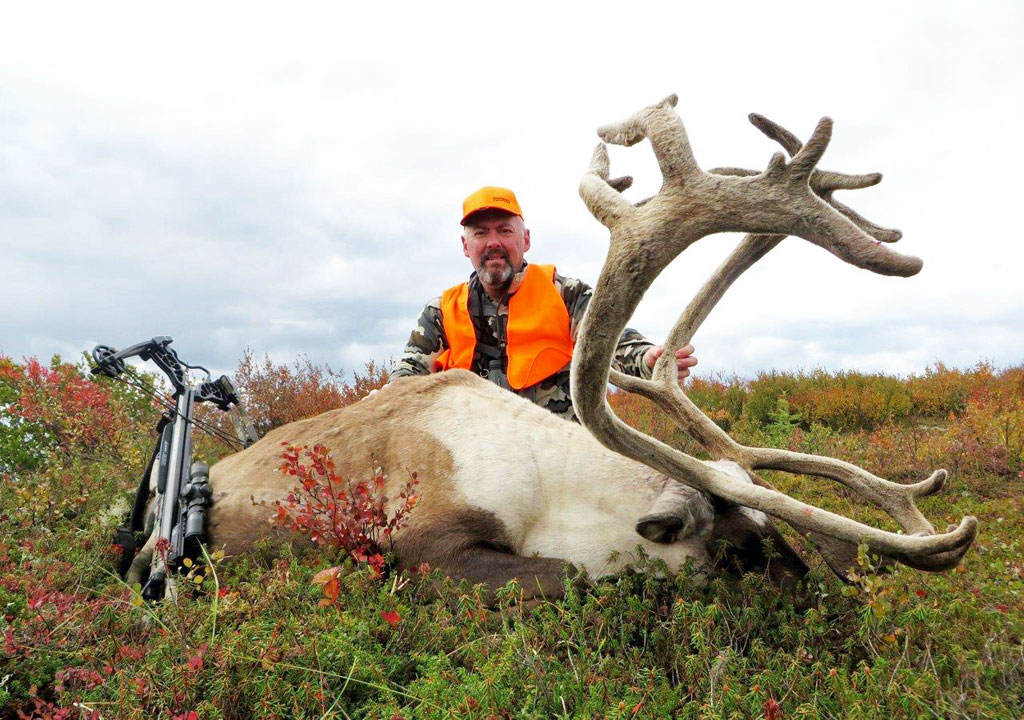 Guests will be allowed a TOTAL luggage allowance of 50 pounds which may include:
Up to 2 duffel bags (24" x 12" x 12" each)
1 day pack
1 gun or bow case, only soft cases will be allowed on the charter flight into camp
Gun/Bow Cases
Commercial airlines require hard sided cases. We will have a secure location for storing these cases during your trip. Please refrain from bringing hard suitcases. Space is at a premium on charter flights into camp and soft duffels take up less space and are easier to compress. You must wear your full hunting gear for the charter flights to and from camp. We do have secure storage facilities to store any excess luggage, clothing and your hard bow or gun cases.
CLICK HERE for full list of recommended items and supplies for caribou hunting camp.
Weapons
Note: Archery and firearm targets will be set up at camp.
Rifle
Most shots will be under 200 yards, but shots of 300-400 yards may occur. We suggest flat shooting cartridges of .270 and up, with .300 calibres preferred. Bullets should be well constructed and no less than 130 grains. We recommend 2 boxes (40 rounds) of shells.
Muzzle Loader
We welcome black powder hunters. For those flying, it may be difficult to get black powder or primers on commercial airlines. Please give us 60 days in order to pre-purchase these items for you. We recommend a minimum .50 calibre muzzle loader for caribou hunting.
Archery
If you are thinking of bringing a bow, please do. A close-range encounter is definitely possible. We recommend you practice and feel comfortable at up to 50 yards. We also suggest bringing 8 arrows with broadheads for your trip.