"Great fishing, great food, and wonderful family run resort!" — Randy Molitoris, Kenney, IL
Join us at Manitoba's Original Luxury Fly-In Fishing Lodge for an experience you'll never forget!
Our beautiful, spacious, custom-designed lodge includes all the amenities. Private washrooms, games room (including pool table and shuffle board), a wood-fired outdoor hot tub and video area are just a few of the offerings available at North Knife Lake Lodge.
As relaxing as the lodge is, you'll be eager to leave the comfort zone behind and get out on to our 30-mile long lake for some world-class Northern Pike and Lake Trout fishing.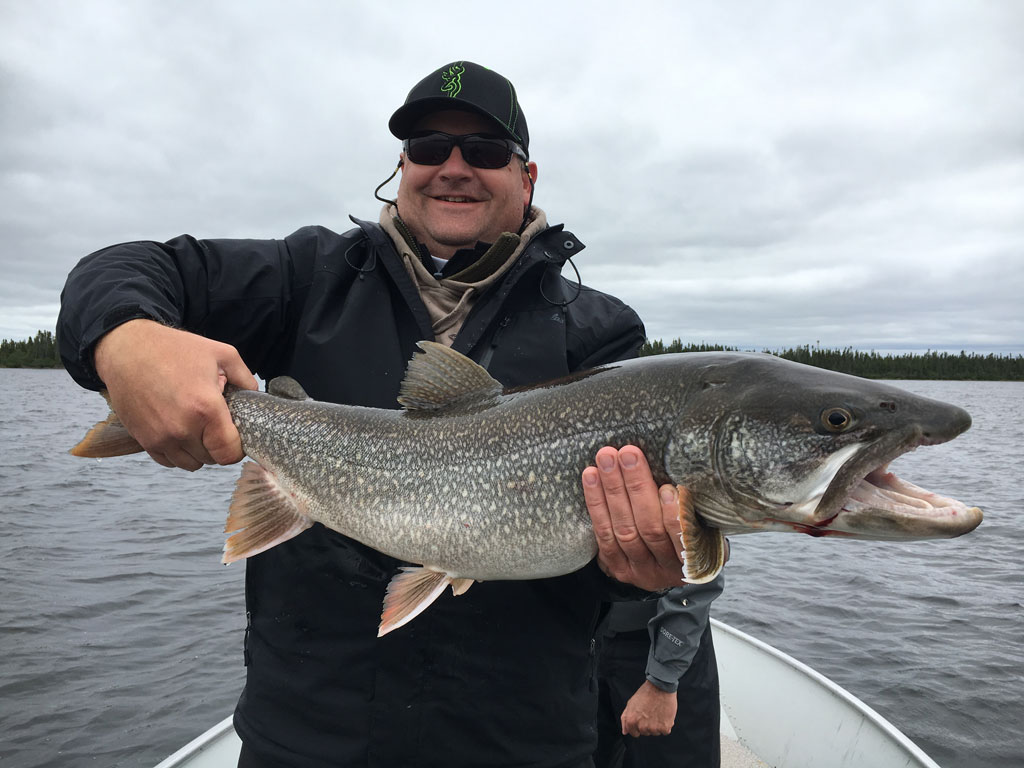 Our experienced guides will take you to the known hangouts of these giant fish, or, they may take you exploring into one of the hundreds of un-fished bays, looking for ancient fish that may have never seen a lure before. We limit our guests to 16 fishermen at one time, and no more than 50 per season.
Our chefs at the lodge will make sure you'll have the energy to spend long days on the water. The food prepared is coming from the best-selling Blueberries & Polar Bears Cookbooks authored by head chefs Helen Webber and Marie Woolsey. Appetizers and cocktails will be waiting for you when you come off the water. These will prepare you for the featured culinary act.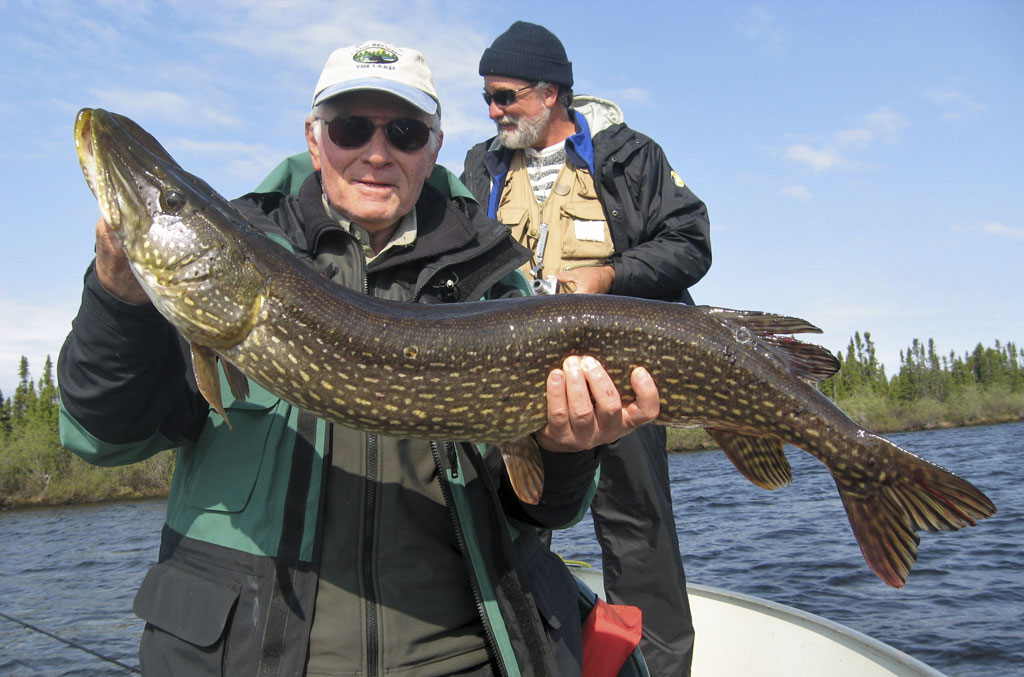 Not to be outdone, prepare yourself for world-famous shore lunches made by your guides. Not your average fried fish and bread. A different meal everyday — sure to leave you wanting more — and excited for the next new shore lunch.
To add to the adventure, the wildlife viewing opportunities will leave you in awe.  Frequent eagle sightings, spotting moose from the boat, or taking a short walk to visit the resident wolf pack will all reinforce that you are truly in a rare wilderness setting.