"Three great guides and even better people."
— David Reisner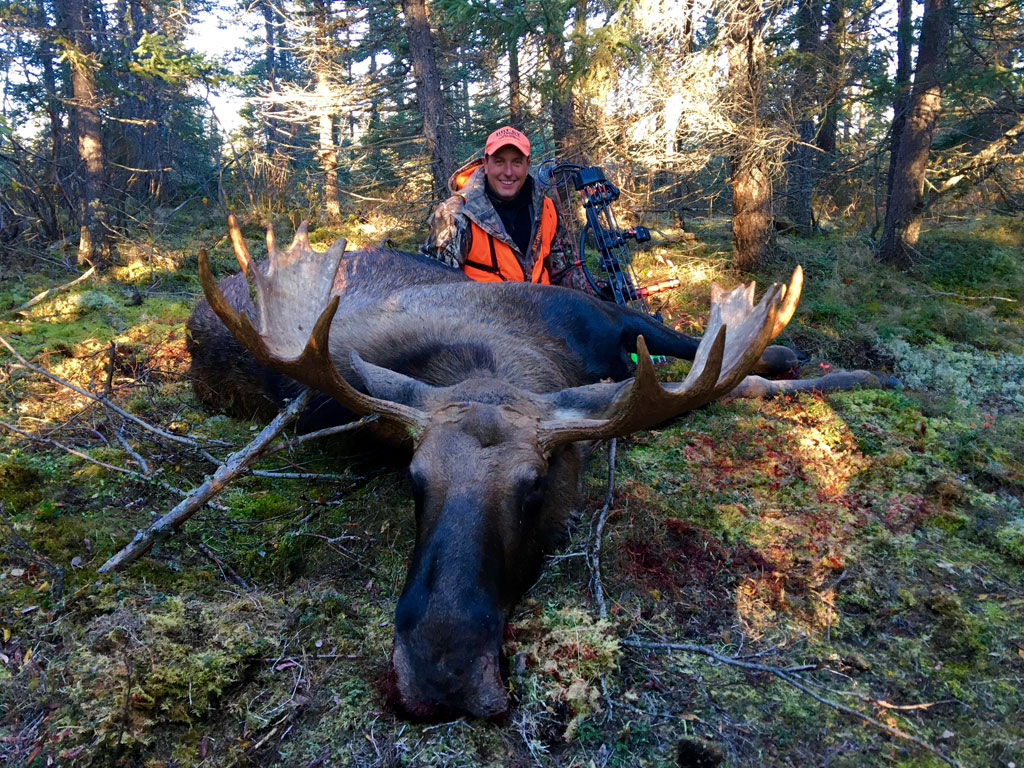 Our hunts are scheduled to take advantage of the peak rutting time of moose in our area. For that reason, we only hunt the following dates:
September 19-26
September 26-October 3
We also limit our hunts to no more than 18 hunters per season.
ALL PRICES IN USD OR EQUIVALENT
Price: $14,500 plus license and taxes (1:1 guiding)
2018: 2:1 hunts are available for $9,995 plus licenses and taxes.
2019: 2:1 hunts are available for $10,495 plus licenses and taxes.
What's Included
6 Full days of hunting
NO trophy fees
Round-trip transportation from Thompson to camp
Professional, licensed guides
Field prep of trophy and meat
Hunting for Wolf and Black Bear
Fishing
Meals
Comfortable accommodations (Accommodations will range from tent camps to insulated cabin.)
Not Included
Taxes
Moose License
Bear License
Fishing License
Pre/Post trip travel and accommodations
Once an animal is wounded, every effort will be made to recover that animal. Regardless of the outcome, the tag will be considered filled for that animal.
Payment Terms
Deposits of $3,000 per hunter are required. Bookings will not be considered complete until the deposit is received. Deposits may be made by check, credit card (Visa or MasterCard) or wire transfer.
Final payment is due 90 days prior to departure and can be paid by check, wire transfer or credit card (Visa or MasterCard) with a 3% fee.
Full payment must accompany any reservation made less than 90 days prior to departure
Once final payment has been received, you will receive and information package regarding your trip details.
Send Deposits To:
Webber's Lodges
PO Box 10
Ile des Chenes, MB R0A 0T0
Canada